This easy vegan chocolate frosting is made with just three ingredients! It's perfect for cupcakes, layer cakes, or anything else that needs a little frosting.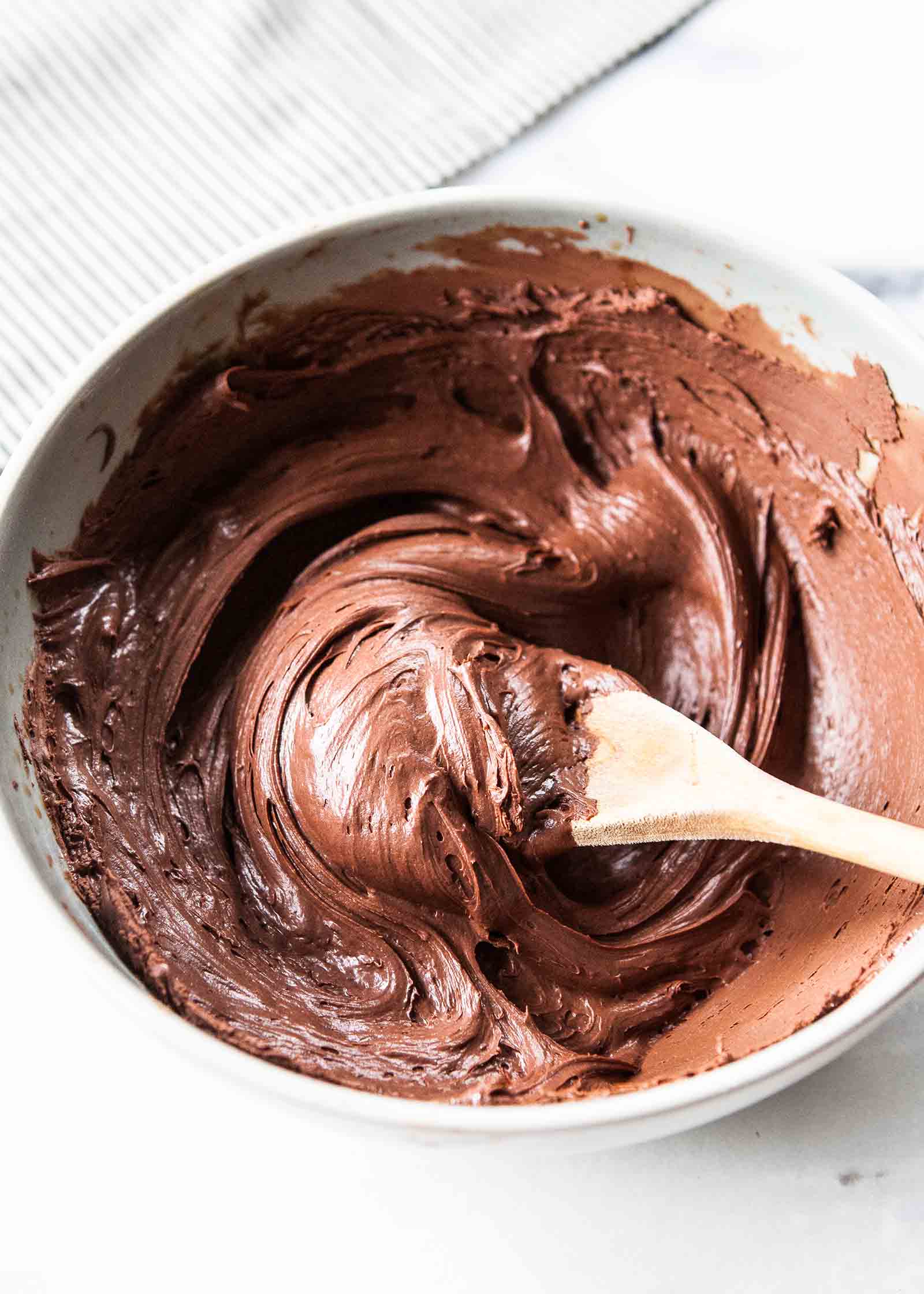 Photography Credit: Megan Gordon
When I'm baking, I love having a few reliable back-pocket recipes that don't take a lot of fuss (no candy thermometers, please!) and that have an equally fuss-free ingredient list. But a thick and fudgy chocolate frosting that spreads easily and is dairy-free? This has proven to be an elusive thing.
However, I was determined to find a good chocolate frosting recipe to go with my Gluten-Free Chocolate Banana Cupcakes, so I got to work! And I must confess that I'm mighty pleased with the results.
VEGAN FROSTING WITH 3 INGREDIENTS
This frosting comes together thanks mostly to three ingredients: a package of dairy-free chocolate chips, full-fat coconut milk, and powdered sugar. I like Enjoy Life's 60% dark chocolate chips, but use your favorite or what you have on hand.
Also, be sure to use full fat coconut milk, not coconut cream or low-fat coconut milk, which won't work the same. Shake the can well before opening so the coconut milk is smooth and creamy.
HOW TO MAKE VEGAN CHOCOLATE FROSTING
As for actually making the frosting, there aren't too many bells or whistles here: just melt the chocolate, beat in the coconut milk, and then beat in the powdered sugar a little bit at a time until the frosting is thick and spreadable.
Here are a few good things to keep in mind:
Use hand beaters or a stand mixer with a whisk attachment. It's difficult to get everything fully mixed together and achieve the right texture if you're doing it by hand.
When you're beating in the powdered sugar, you're ultimately looking for a firm but spreadable texture.
Chilling the frosting also helps it thicken, so aim for a fairly soft texture to start, chill the frosting, and then reassess the texture after chilling.
If your frosting is too thin to hold its shape when you spread it, add more powdered sugar a few tablespoons at a time until it seems spreadable.
If your frosting ends up a little too firm (more solid than spreadable), it's going to be hard to swoop onto a delicate cake. If this happens, beat in a little extra coconut milk one tablespoon at a time until it's soft enough to spread easily.
I know this may all sound little fussy, but there's just so much variance with both chocolate chips and with the fat content coconut milk. It's really best to take the slow road here and take it one step at a time.
THICK FUDGY CREAMY VEGAN FROSTING!
After you've put in the time chilling and mixing, the big question is: how does it taste?!
I'll tell you: the flavor is bold, but not at all too sweet, and the texture is thick and spreadable yet simultaneously smooth and silky. The frosting is also sturdy enough to pile on top of cupcakes and survive a car ride to the office or your kid's class room without missing a beat.
A winning combination to be sure.
BONUS TIP
What to do with that leftover coconut milk? I love using mine in smoothies or whisking it into pureed soups or curries.
MORE ALLERGY-FRIENDLY SWEETS
Vegan Chocolate Frosting Recipe
Print
If you end up adding too much powdered sugar by mistake and realize your frosting will be difficult too spread, simply beat in a little coconut milk (I use 1 tablespoon at a time) to loosen up the texture.
This recipe makes enough for one 9×13 cake. Cut the recipe in half if making cupcakes or another recipe that requires less frosting (unless you're planning to pile the frosting very high!).
Note that the FDA does list coconut as a tree nut, though many people with tree nut allergies are fine with coconut. If you're not sure if the person or people eating your cookies has a tree nut allergy that includes coconut, check with them before making this recipe.
Ingredients
2 cups dark chocolate chips (10 ounces)
3/4 cup full-fat coconut milk
1 1/4 to 1 1/2 cups gluten-free powdered sugar
1 teaspoon vanilla extract
Method
1 Melt the chocolate: Melt the chocolate either in 30 second bursts in the microwave (stirring vigorously between each burst) or over a double boiler until the chocolate is mostly melted with some solid pieces still visible.
Remove from the microwave or the double boiler, and stir until the chocolate is completely melted. Set aside for 5 minutes to cool, stirring occasionally.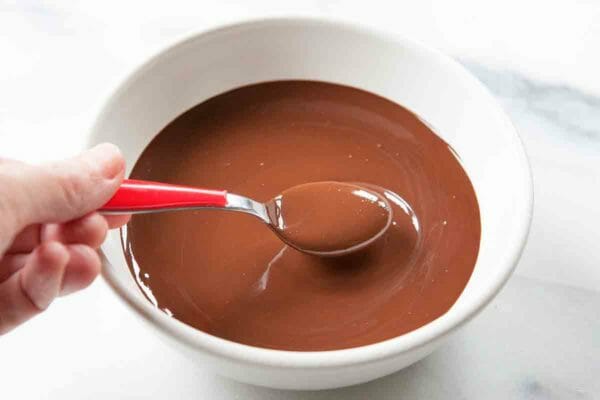 2 Mix in the coconut milk: Using hand mixers or a stand mixer with a whisk attachment on low speed, gradually mix the coconut milk into the chocolate until smooth.
3 Start beating in powdered sugar: Using electric hand mixer or a stand mixer fitted with the whisk attachment, beat in 1 1/4 cup of the powdered sugar a little at a time, followed by the vanilla. Beat until smooth.
At this point, the texture should be firm but spreadable and slightly soft. Next you're going to chill your frosting, but you may need your hand mixer at the very end, so simply set it aside now to save yourself on dishes!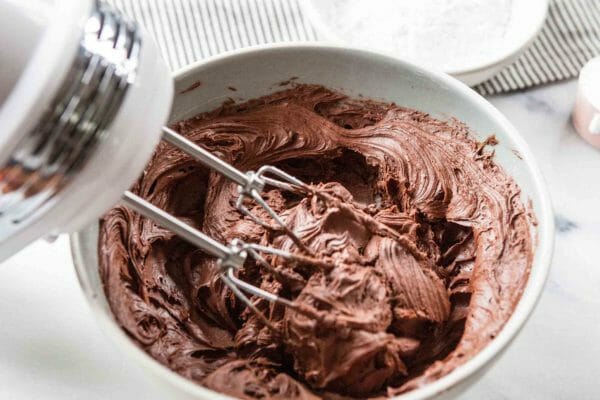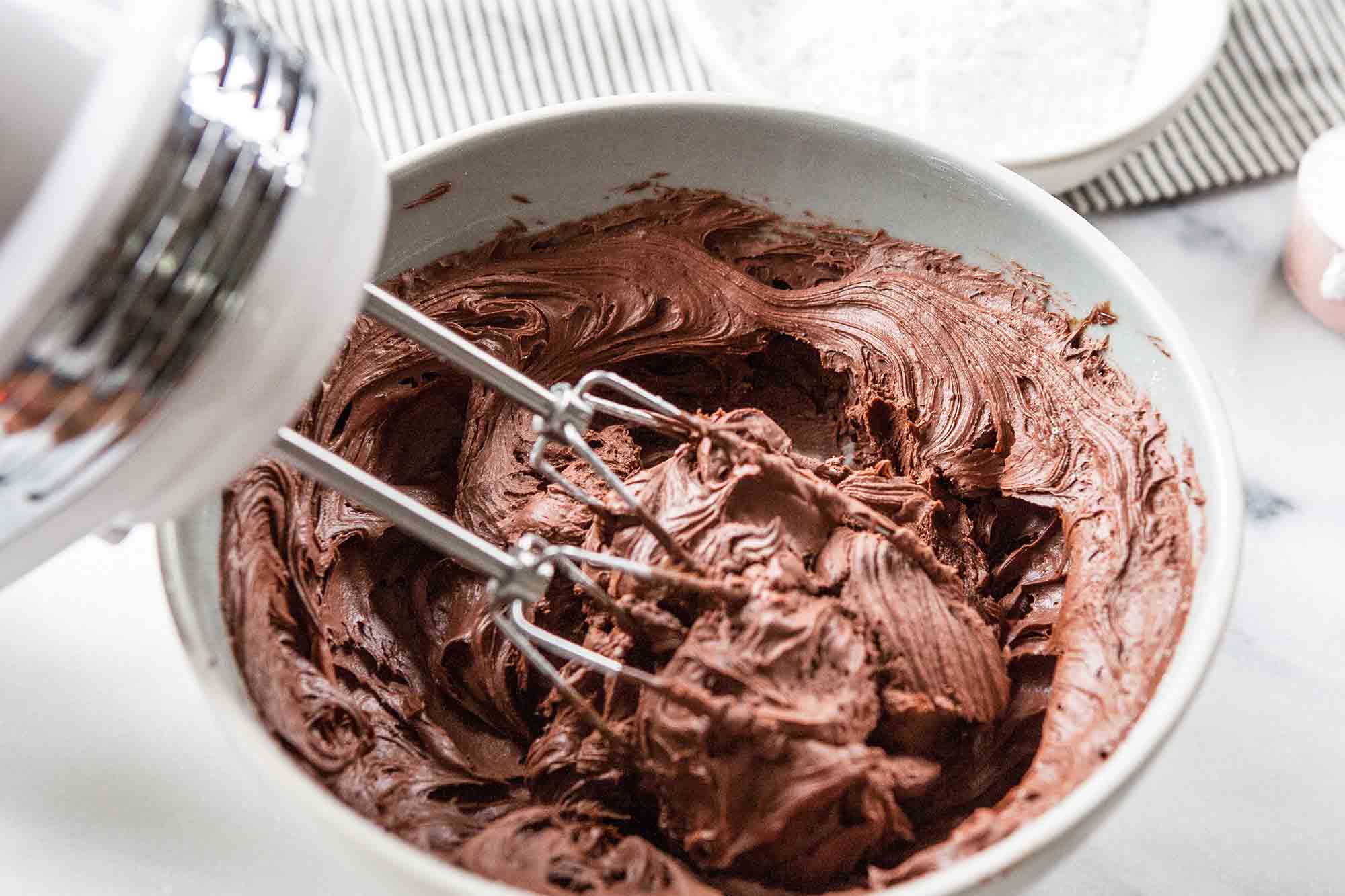 4 Chill the frosting: Place the bowl of frosting in the refrigerator for 20 minutes.
5 Assess the texture: Remove frosting from the refrigerator and give it a quick whiz with the hand beaters. If it still feels too loose or difficult to pipe or spread, add additional powdered sugar 2 tablespoons at a time. No need to chill after adding additional sugar.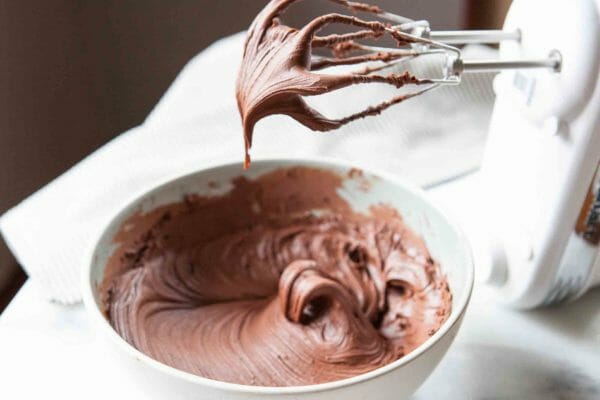 6 Frost your cake or cupcakes! Once frosted, baked goods can be stored for up to 2 days covered and at room temperature. The frosting on its own will keep for up to 5 days, covered, and at room temperature, or up to 7 days in the refrigerator.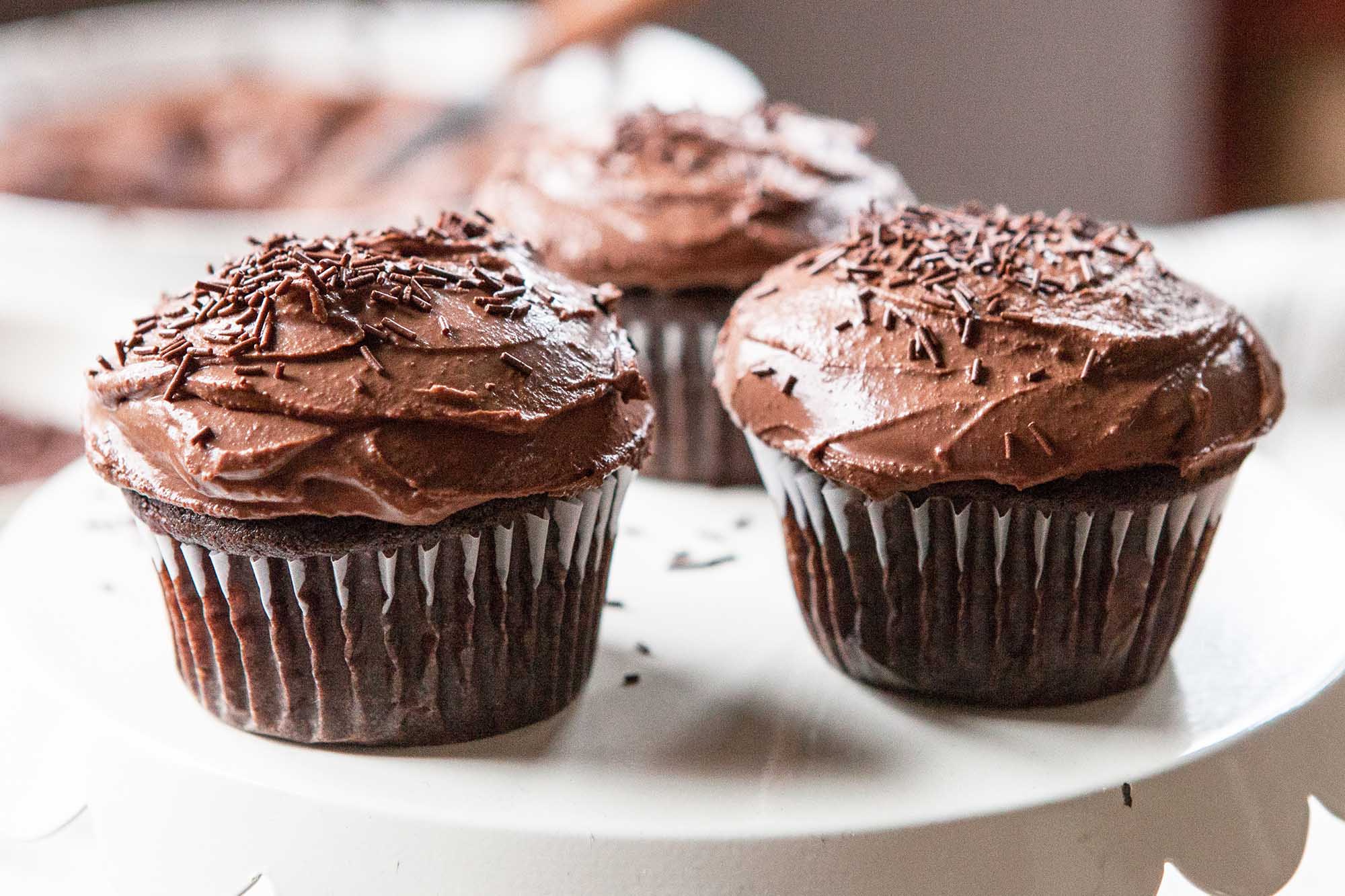 Hello! All photos and content are copyright protected. Please do not use our photos without prior written permission. If you wish to republish this recipe, please rewrite the recipe in your own unique words and link back to Vegan Chocolate Frosting on Simply Recipes. Thank you!
Print
This post may contain links to Amazon or other partners; your purchases via these links can benefit Simply Recipes. Read more about our affiliate linking policy.