Grain-Free Apple Honey Cake
1 Preheat the oven and prepare a cake pan: Preheat the oven to 325ºF. Grease an 8-inch cake pan and place a round of parchment in the bottom of the pan.
2 Make the cake batter: In a medium mixing bowl, whisk together the almond flour, cinnamon, nutmeg, and salt. Make a well in the center of the flour, then add in the eggs, honey, and oil. Whisk wet ingredients together in the middle, then gradually whisk in the flour from the sides of the bowl. Continue whisking until the batter is smooth. Stir in the julienned or grated apple.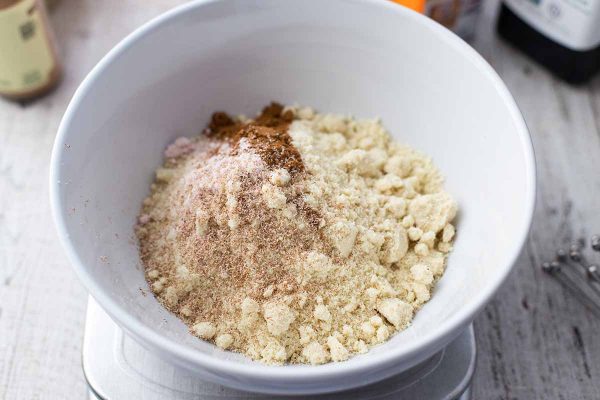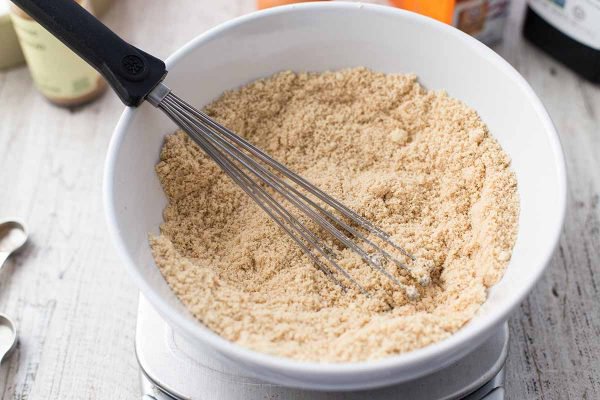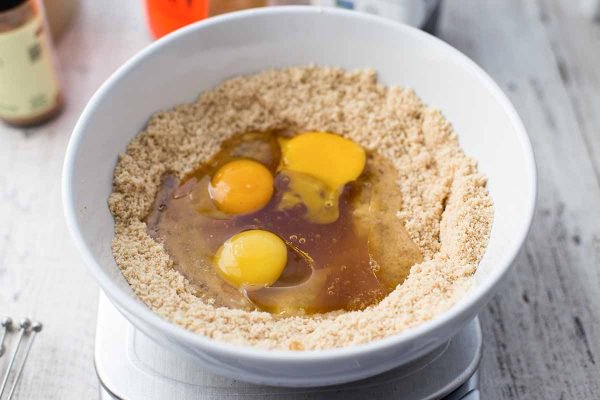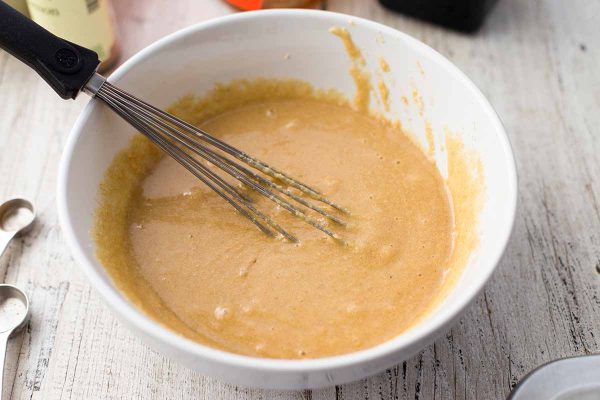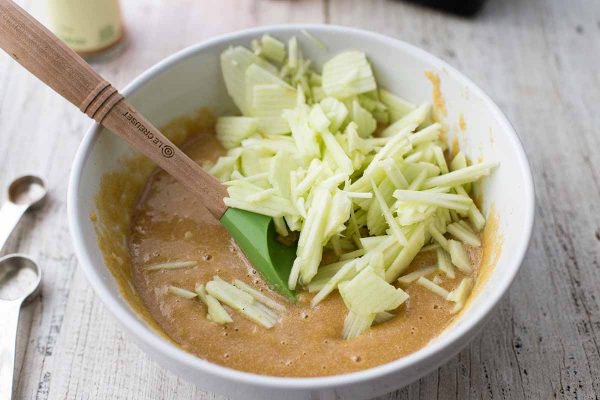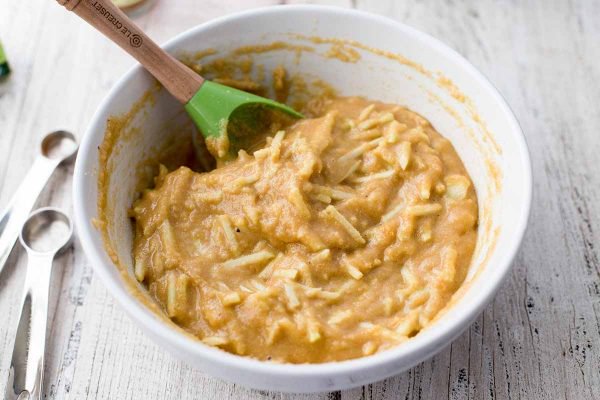 3 Pour the batter into the pan and bake the cake: Pour the batter into the cake pan, taking care not to move the parchment around. Spread out the batter in an even layer using an offset spatula or butter knife, then tap the cake pan against the countertop to remove any air bubbles.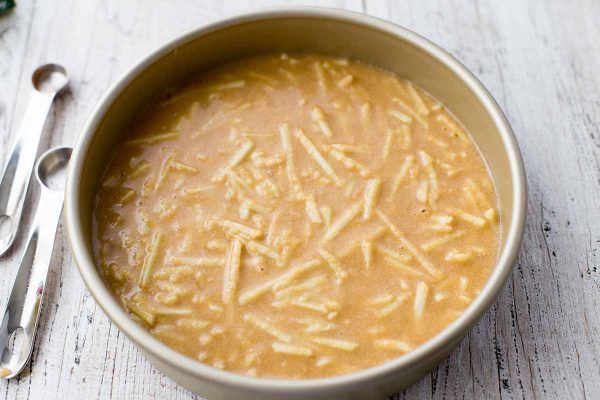 4 Bake the cake: Bake the cake for 30 minutes, until it is browned around the edges and a toothpick inserted in the middle comes out clean. You may also use a probe thermometer to test for doneness—the center of the cake should be 210ºF.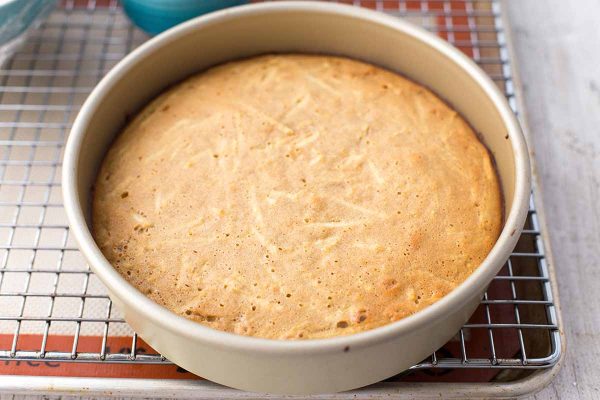 5 While the cake is baking, make the glaze and toast the almonds: In a small bowl, stir together the sugar, honey, and almond milk. Cover the bowl and set it aside until needed.
Toast the sliced almonds in a skillet over medium heat until they are lightly browned, about five minutes. Shake the pan often so that the almonds are browned evenly. When they are done, immediately transfer to bowl to cool.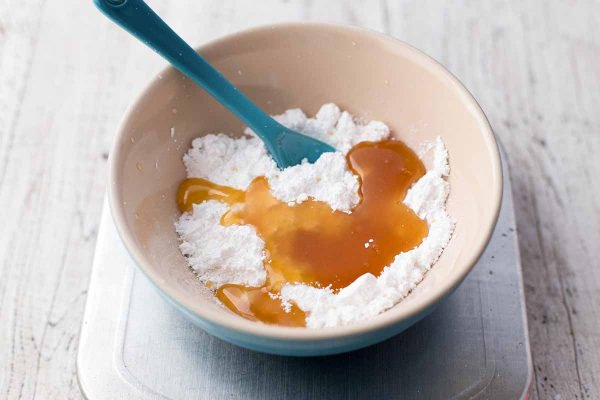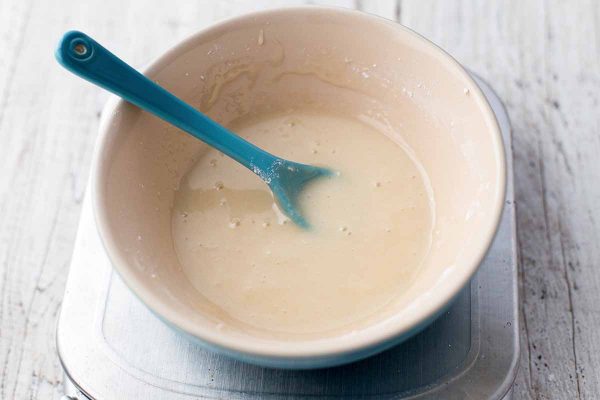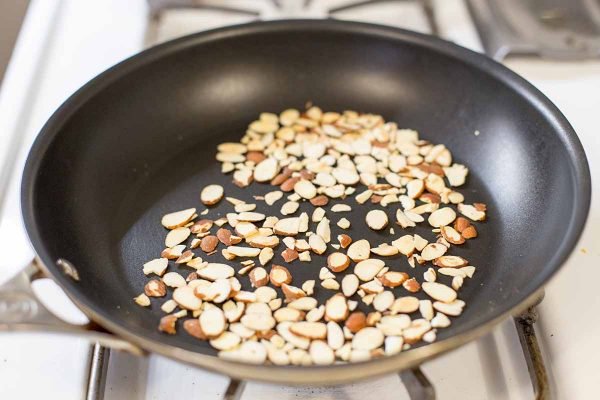 6 Transfer the cake to a cooling rack: Allow the finished cake rest for 5 minutes, then run a knife around the edge of the pan to and invert the cake to a cooling rack. Peel the parchment off the bottom of the cake and flip it right side up.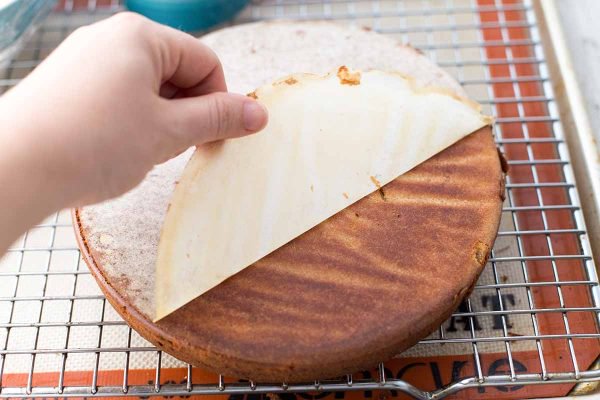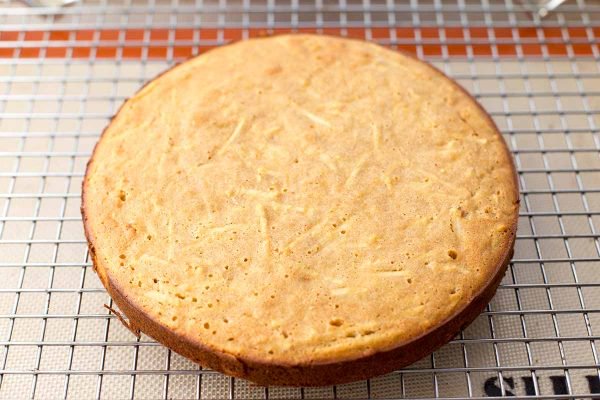 7 While the cake is still warm, pour the glaze over the top. Spread the glaze so that it drips over the edges of the cake. While the glaze is still wet, sprinkle the almonds on top.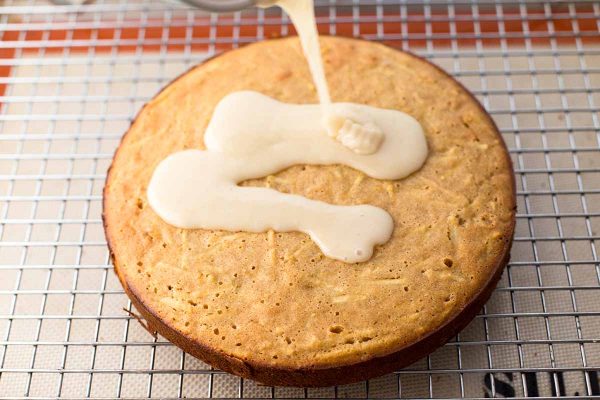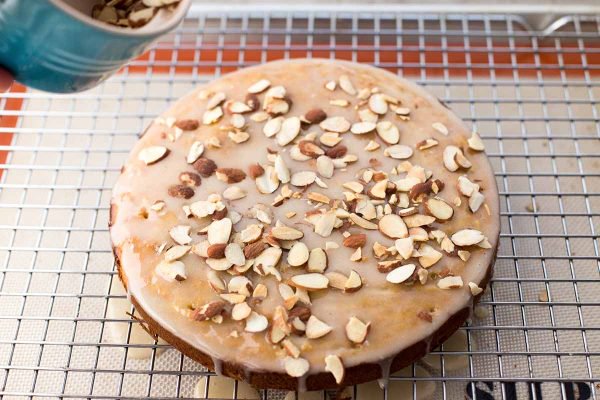 8 Let the cake cool to room temperature and serve. The cake can also be made and glazed up to a day ahead.