Pressure Cooker Butternut Squash Soup
1 Prepare the squash for steaming: Lay the squash on its side on a cutting board — you can hold onto it with a kitchen towel for extra stability. Slice off the stem, then cut the squash in half through the middle, where the thinner neck meets the larger bottom. Cut each section in half again, then scoop out the seeds.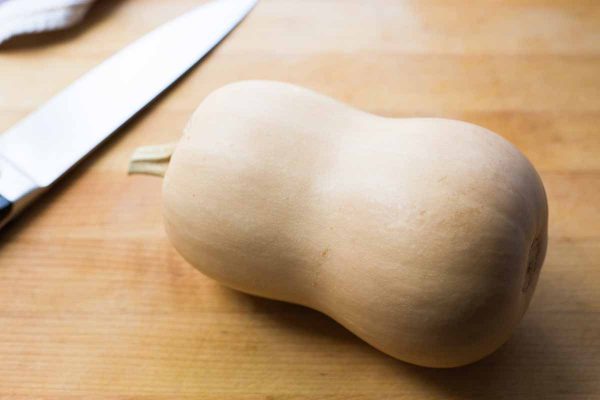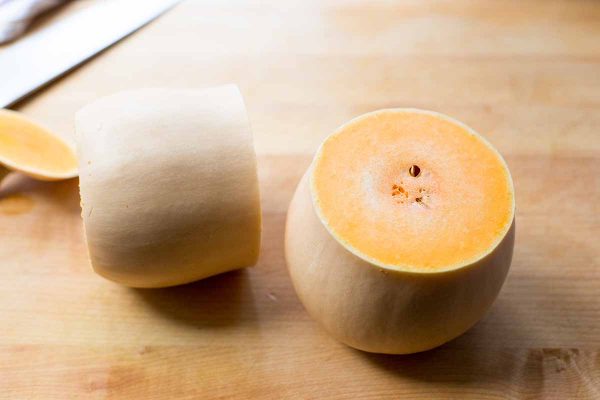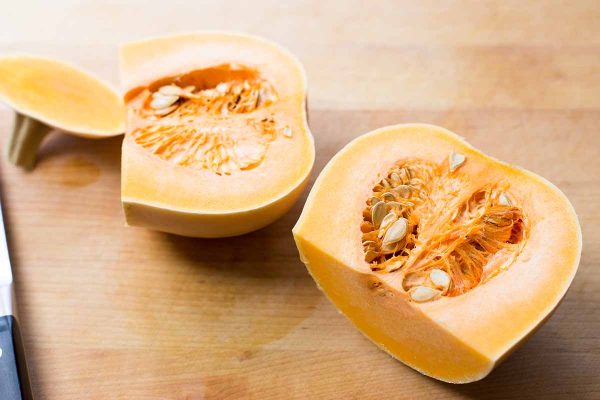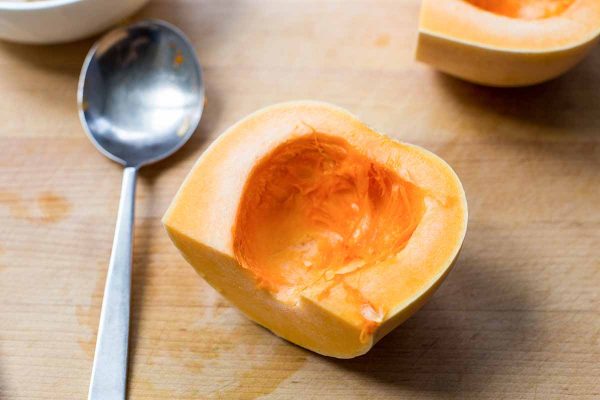 2 Pressure-steam the squash: Place a wire metal trivet in your electric pressure cooker (6-quart or larger) and pour in 1 1/2 cups of water. Arrange the pieces of squash on top of the trivet in a single layer. It's fine if they overlap a bit.
Secure the lid on your pressure cooker, and make sure the pressure release valve is set to its sealing position. Select the "Steam" or "Manual" setting, and set the cooking time to 7 minutes at high pressure. (If you're using a stovetop pressure cooker, steam the squash at high pressure for 6 minutes.)
The pot will take about 10 minutes to come up to pressure, and then the cooking program will begin.
When it's finished cooking, move the pressure release valve to its venting position. When the pressure has fully released, open the pot and use a pair of tongs to transfer the squash to a cutting board to cool.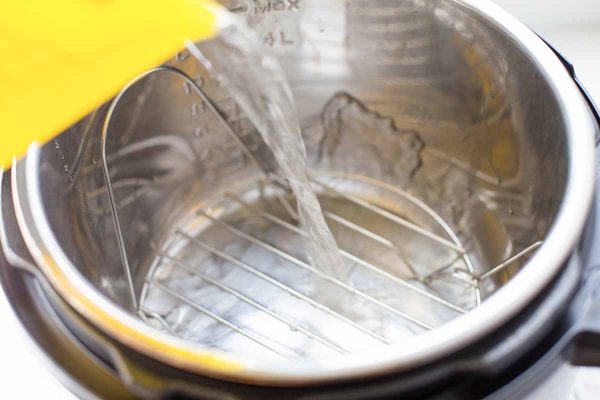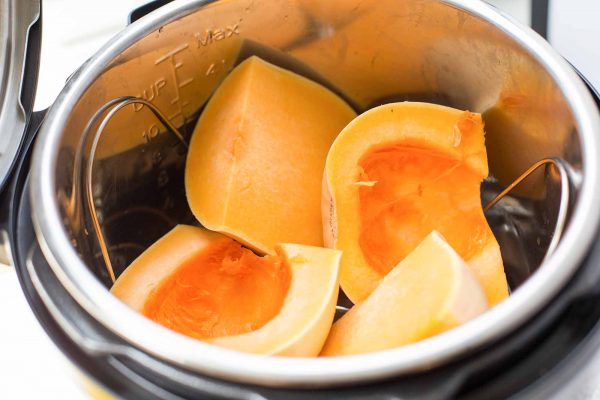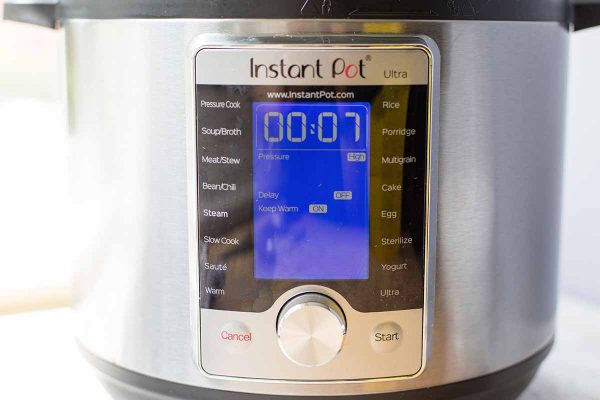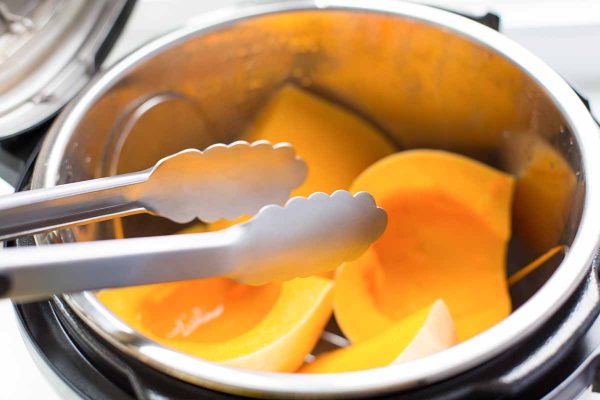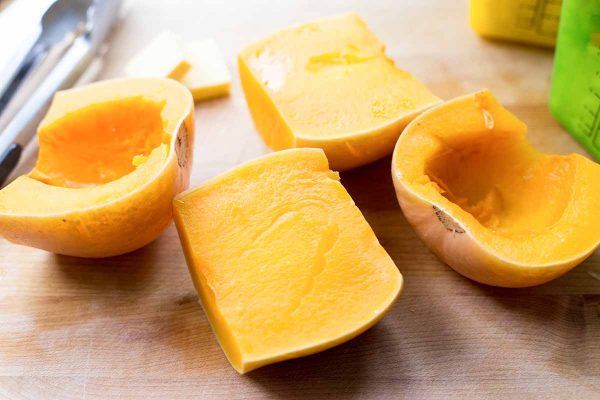 3 Sauté the other ingredients and add the broth: Remove the inner pot from the pressure cooker housing, remove the trivet, and pour out the water. Return the inner pot to your pressure cooker.
Reset the cooking program on your pressure cooker, and select the highest "Sauté" setting. Melt the butter in the pot.
When the butter is melted and bubbling, add the onion, celery, carrot, and apple. Sauté until the onions are translucent, about five minutes.
Pour in the broth and let it come to a simmer.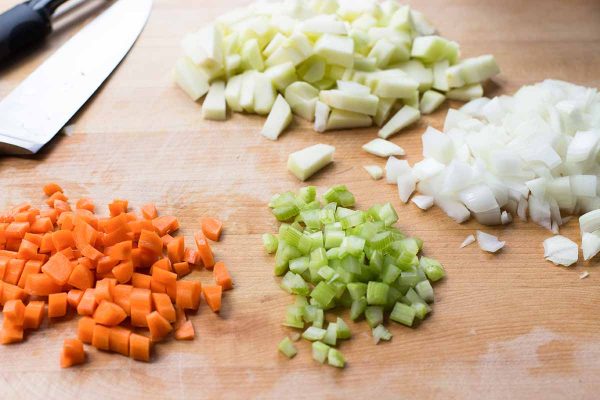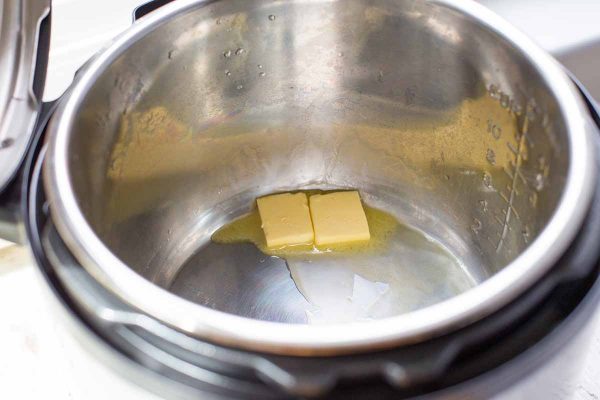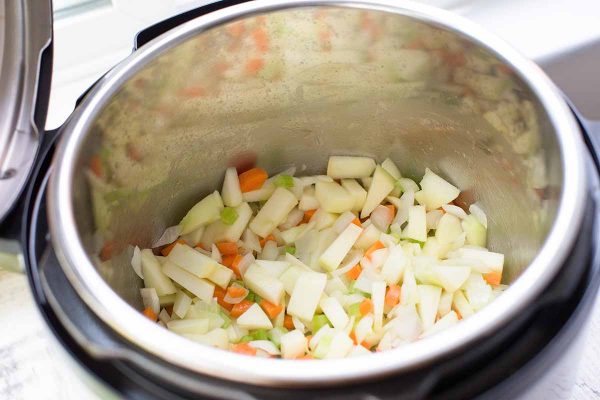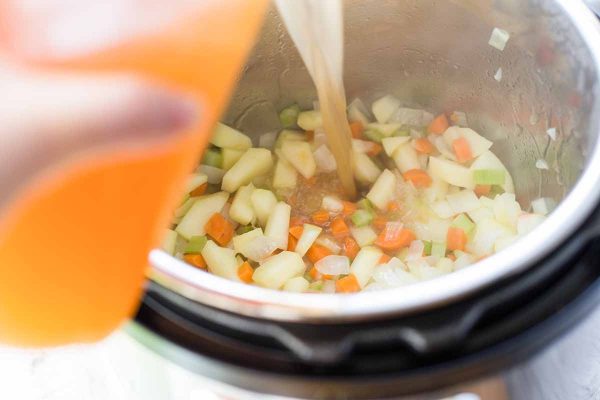 4 Scoop the squash from the skin and add it back to the pot: While you're waiting for the broth to come up to a simmer, use a big spoon to scoop the squash from the outer skin. Add the squash to the pot (it's ok if the broth isn't simmering quite yet).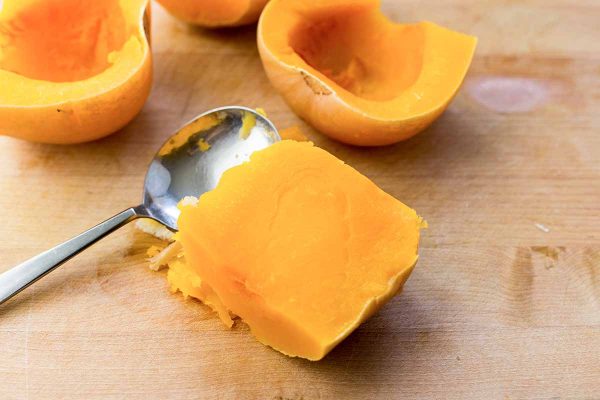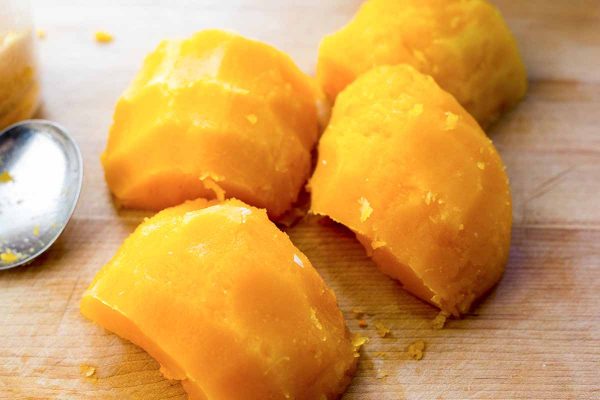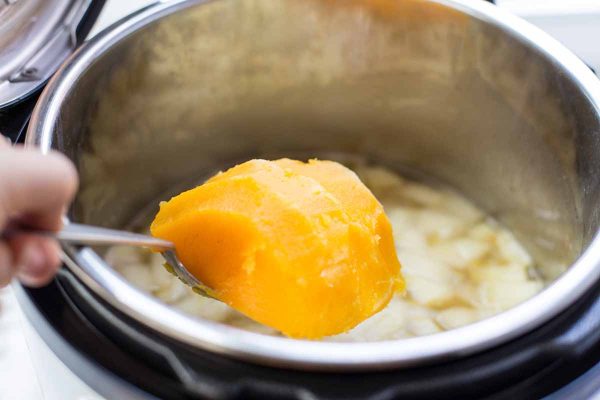 5 Simmer the soup: Let the soup simmer until the apples and other vegetables are soft, 5 to 7 minutes or so.
6 Puree the soup, season, and serve: Use an immersion blender or a traditional blender to process the soup until it is smooth. (If using a traditional blender, puree in batches with the top slightly loosened. Use a dishtowel to hold down the lid while blending.)
Stir in the spices and taste, adding more salt if needed. Ladle the soup into bowls and serve it with a dollop of yogurt and chives sprinkled on top.
This soup will keep for about a week in the fridge, or frozen for up to 3 months.