Eggplant Dip (Baba Ganoush)
1 Cook the eggplants:
a) Oven method Preheat oven to 400°F. Poke the eggplants in several places with the tines of a fork. Cut the eggplants in half lengthwise and brush the cut sides lightly with olive oil (about 1 Tbsp).
Place on a baking sheet, cut side down, and roast until very tender, about 35-40 minutes. Remove from oven and allow to cool for 15 minutes.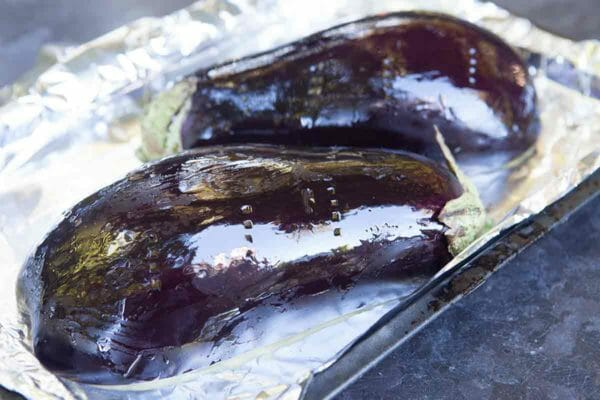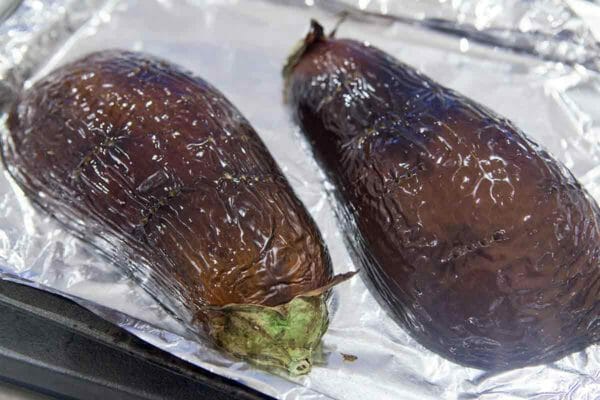 b) Grilling method Preheat grill. Poke the eggplants in a few places with a fork, then rub the eggplants with 1 tablespoon of the olive oil.
Grill over high heat, turning as each side blackens. Put the charred eggplants in a paper bag, close the bag and let the eggplants steam in their skins for 15-20 minutes.
2 Scoop the eggplant flesh into a large bowl and mash well with a fork.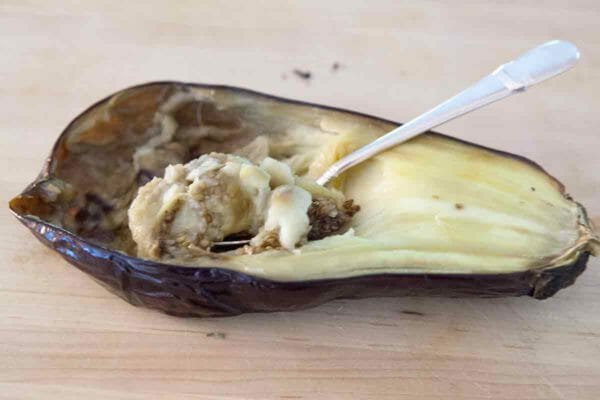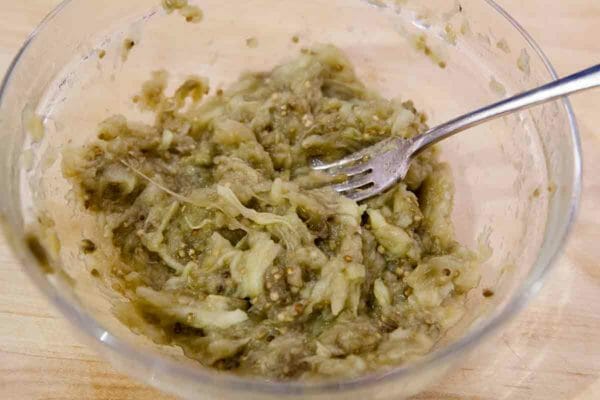 3 Add garlic, olive oil, tahini, cumin, lemon juice, salt, cayenne: Combine the eggplant, minced garlic, remaining olive oil (about 2 Tbsp), tahini, cumin, 2 Tbsp of the lemon juice, the salt, and a pinch of cayenne.
Mash well. You want the mixture to be somewhat smooth but still retaining some of the eggplant's texture.
4 Cool and season to taste: Allow the baba ganoush to cool to room temperature, then season to taste with additional lemon juice, salt, and cayenne.
If you want, swirl a little olive oil on the top. Sprinkle with fresh chopped parsley.
Serve with pita bread, crackers, toast, sliced baguette, celery, or cucumber slices.