Mom's Ground Turkey and Peppers
The mother of ground turkey recipes, this 1-pot family classic is quick and easy! Sautéed ground turkey with onions, garlic, bell peppers, and seasoned with chipotle chili.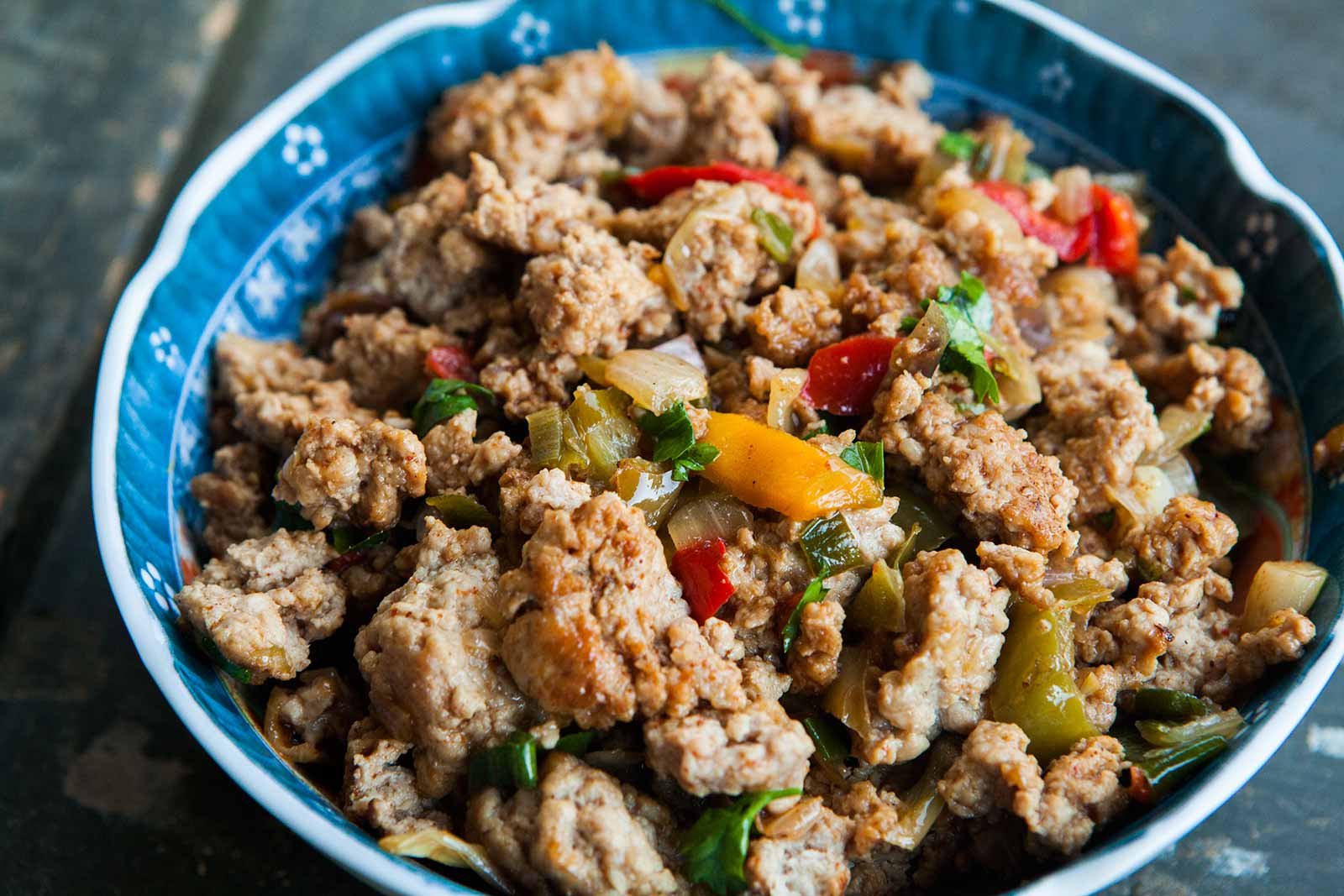 Photography Credit: Elise Bauer
Mom's Ground Turkey and Peppers
I'm smiling as I write this. Why? Because there is no dish that reminds me more of my mother than her ground turkey with peppers.
I've never had it anywhere but at home, not even at a school cafeteria, where God knows they've served every other budget meal known to mankind.
Did my mother invent it? Probably not, but she may just as well have. We've eaten this ground turkey recipe in our house at least once a month for almost 50 years.
And you know what? It's good. It's cheap (especially ground turkey thighs which have the added benefit of more flavor). It can be cooked in the time it takes to make some rice or pasta to go with it.
For years she seasoned the ground turkey with chili powder or chopped pickled jalapeños. These days she likes to add the smoky flavor of chipotle powder.
More great ground turkey recipes
Do you like ground turkey? Check out some of our favorite ground turkey recipes!
Do you have favorite ground turkey recipes? Please let us know about it in the comments.
Updated August 23, 2018 : Updated introduction
Mom's Ground Turkey and Peppers Recipe
Print
The method given is my mother's "one pan" approach, because she's only cooking up one pound of ground turkey, enough for 4 people. If you are increasing this ground turkey recipe to serve more people, you may want to remove the vegetables after they've cooked and set them aside as you cook the turkey meat, or cook the meat and the vegetables in two separate skillets.
Ingredients
Extra virgin olive oil
1 cup chopped yellow onion, including some chopped greens from scallions or green onions
1 bell pepper (red or yellow preferred), chopped
2 cloves garlic, minced
Kosher salt
1 lb ground turkey, preferably ground turkey thighs
1 teaspoon chipotle powder or chili powder (or to taste)
2 Tbsp chopped fresh parsley or cilantro
Method
1 Sauté the onions, bell pepper, garlic: Heat 2 Tbsp olive oil in a large skillet on medium high heat. Add the chopped onions and bell pepper and cook until onions and peppers are softened, a couple minutes.
Add the garlic and cook 30 seconds more.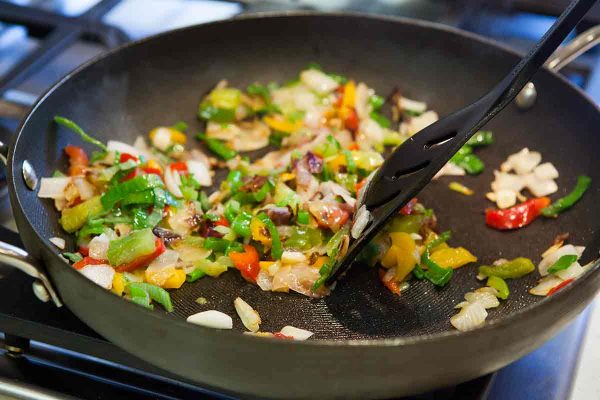 2 Add the ground turkey, salt, chipotle chili powder: Push the vegetables to the edge of one side of the pan and position that side of the pan so that it is off the burner, away from the heat. The empty part of the pan should be right over the burner.
Add one or two more tablespoons of oil to coat the empty part of the pan. Put crumpled chunks of ground turkey in the pan, sprinkle with salt and chipotle or chili powder.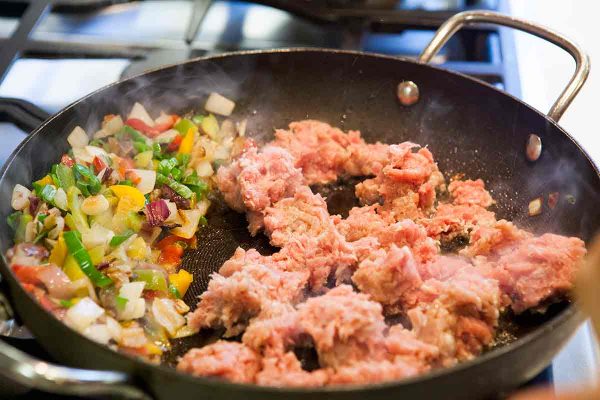 3 Brown the turkey, stir in the peppers and onions: Cook the turkey without stirring until it is browned on one side, then turn the pieces over to brown the other side.
Once the turkey is just cooked through, stir in the onions and peppers, and sprinkle with more salt and chili powder to taste. Remove from heat.
Stir in fresh chopped parsley or cilantro.
Serve alone, or with steamed rice or noodles.
Hello! All photos and content are copyright protected. Please do not use our photos without prior written permission. If you wish to republish this recipe, please rewrite the recipe in your own unique words and link back to Mom's Ground Turkey and Peppers on Simply Recipes. Thank you!
Print
Products We Love
This post may contain links to Amazon or other partners; your purchases via these links can benefit Simply Recipes. Read more about our affiliate linking policy.