Pasta with Roasted Tomatoes and Creamy Herb Cashew Sauce
Pasta? Check. Roasted tomatoes? Check. Creamy vegan cashew sauce? Absolutely CHECK! This recipe is so simple, but it delivers big on both flavor and creaminess. Make the cream sauce ahead of time and dinner is ready in no time.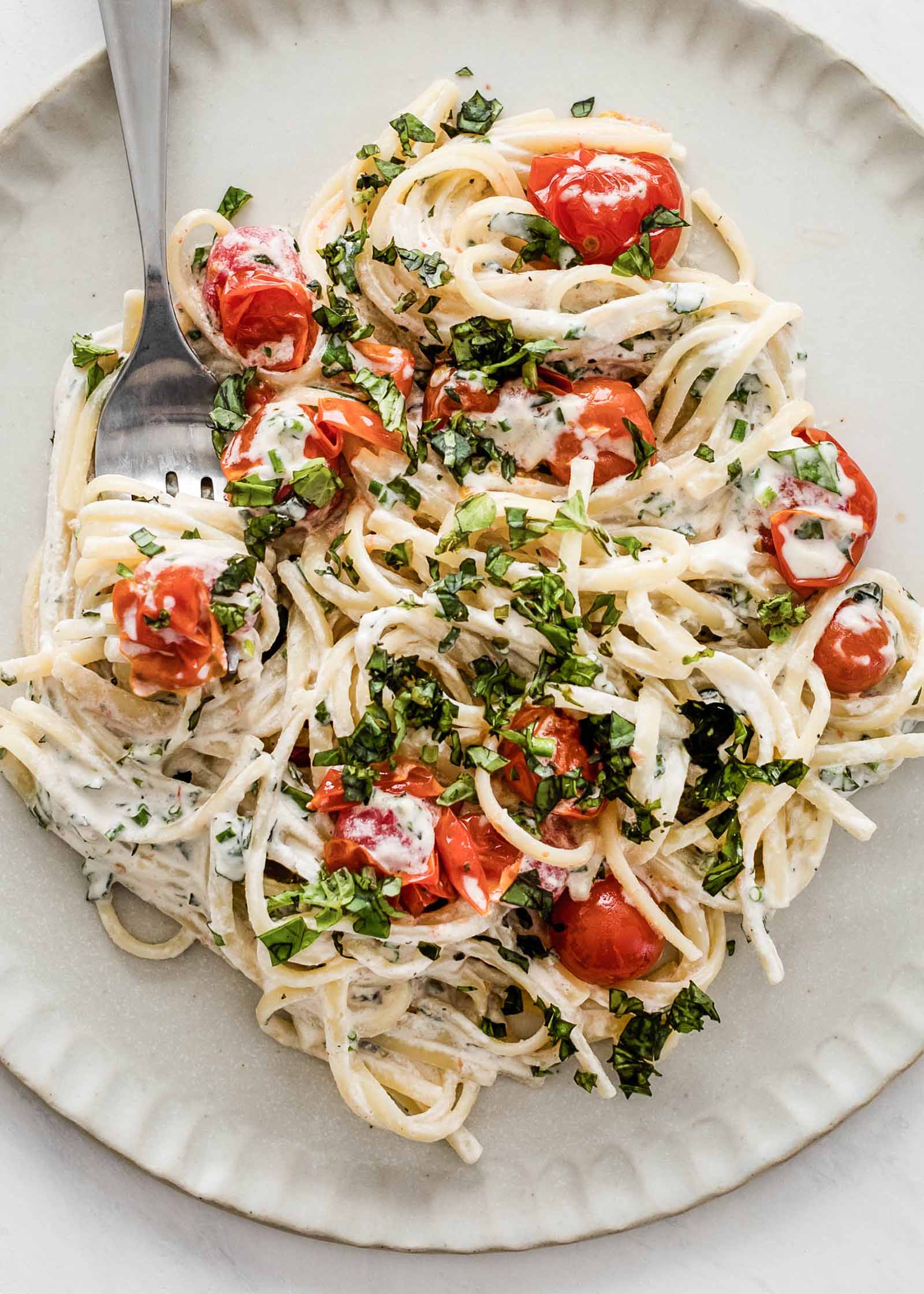 Photography Credit: Erin Alderson
One of my food weaknesses is a pasta tossed with cream sauce. The richness from the sauce always feels like a satisfying dinner, and I've yet to meet a vegetable that doesn't go well when paired with a creamy sauce.
Of course, when cooking a vegan meal, using heavy cream is out. For these times, cashew cream is my go-to replacement.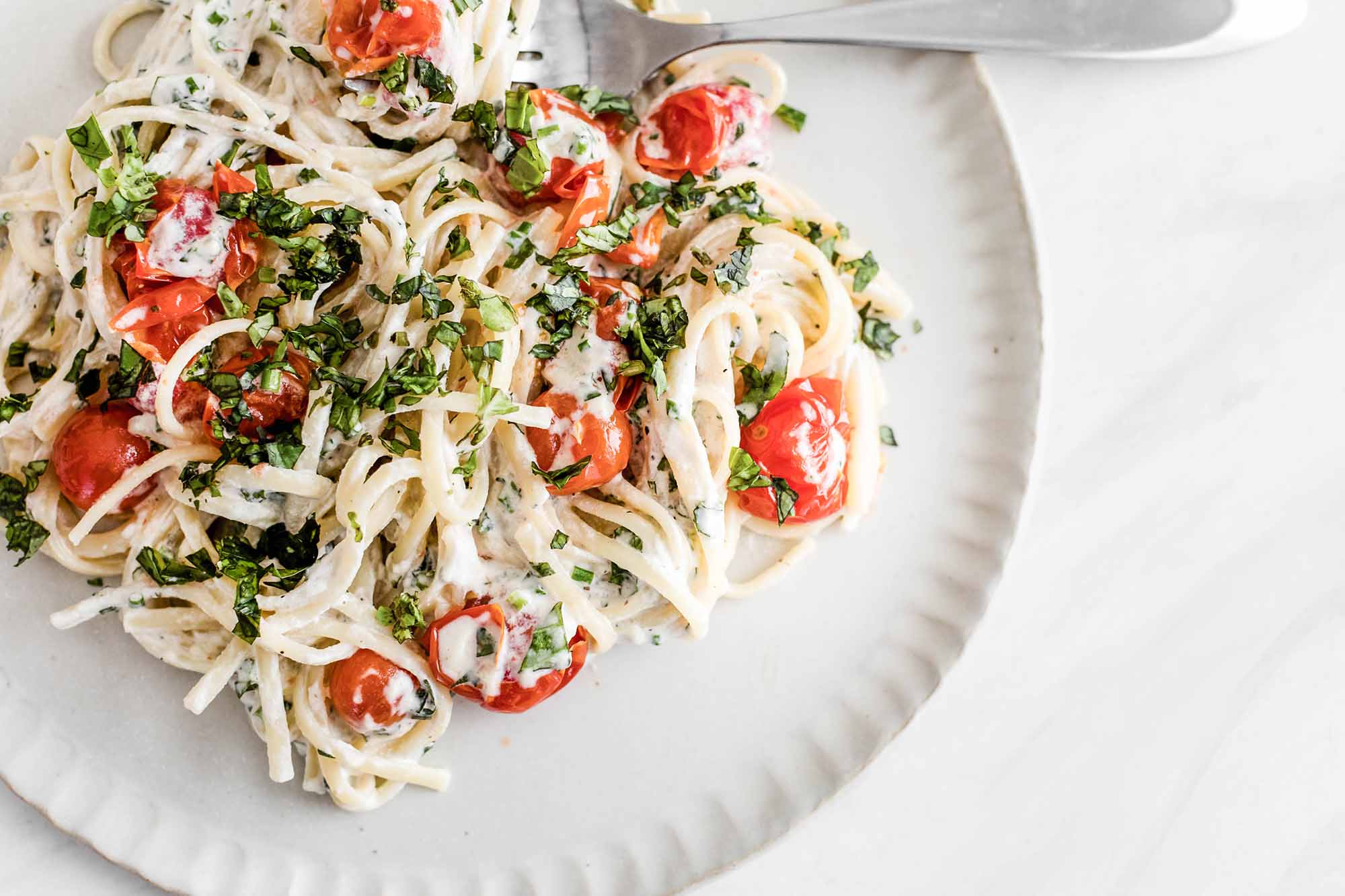 What is Cashew Cream Sauce?
The soft texture of the cashews puree into the creamiest of sauces to the point of where I don't even miss the cream. The sauce is similar in texture to Alfredo and comes together by simply soaking raw cashews in a bit of water. Add the fresh herbs, and this sauce is up there as a favorite of mine.
Best of all, this is a great year-round sauce to use with any pasta recipe. Make this recipe with roasted butternut squash in the fall or some pan-fried asparagus in the spring. Still delicious.
More Vegan Weeknight Meals!
Pasta with Roasted Tomatoes and Creamy Herb Cashew Sauce Recipe
Print
Note that if you're making the cashew sauce from scratch for this recipe, you'll need to set aside about 4 hours for the cashews to soak before pureeing them into the sauce.
Ingredients
8 ounces spaghetti or fettuccine
3 tablespoons olive oil, divided
4 cups cherry tomatoes
1 recipe cashew cream sauce (about 1 cup)
3 tablespoons chopped basil
1 tablespoons minced chives
1 small clove garlic
1/4 teaspoon sea salt
1/4 teaspoon black pepper
Method
1 Cook the pasta: Bring a pot of salted water to a boil. Add the pasta, reduce to a simmer, and cook until the pasta is al dente. Drain the pasta and set aside. 
2 Cook the tomatoes: In the same pot you cooked the pasta, add 1 tablespoon of olive oil over medium heat. Add the tomatoes and cook until them until they are hot and easily burst when pressed, 6 to 8 minutes.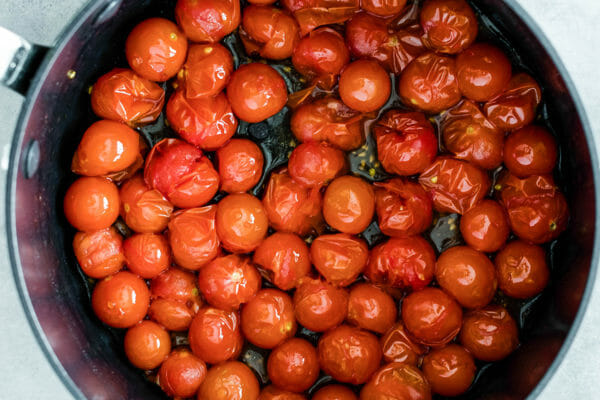 3 Make the sauce: Combine the cashew cream in a blender with the chopped basil, chives, garlic, 2 tablespoons olive oil, salt, and pepper. Blend until smooth.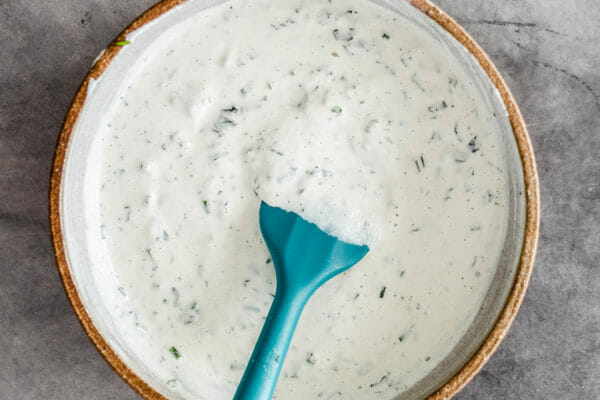 4 Assemble the pasta: Add the sauce to the pan with the tomatoes and pasta. Warm over low heat until the pasta sauce is hot. Add the pasta to the sauce and toss together to combine. Serve with an extra sprinkle of basil if desired.
Hello! All photos and content are copyright protected. Please do not use our photos without prior written permission. If you wish to republish this recipe, please rewrite the recipe in your own unique words and link back to Pasta with Roasted Tomatoes and Creamy Herb Cashew Sauce on Simply Recipes. Thank you!
Print
Products We Love
This post may contain links to Amazon or other partners; your purchases via these links can benefit Simply Recipes. Read more about our affiliate linking policy.