Gluten-Free Vanilla Birthday Cake
1 Prepare the pan: Spray a 9×13-inch baking pan with nonstick cooking spray and set aside.
2 Prepare the flax "egg": Combine the flax meal with 10 tablespoons of water in a small bowl. Stir. Let stand for 7 to 10 minutes to thicken. This will be used as an egg replacer in this recipe. (Read more about how to make flax eggs.)
3 Mix dry ingredients: In a small mixing bowl, whisk together the flour, salt, baking powder, and baking soda and set aside.
4 Mix milk and vinegar: In a separate small mixing bowl, stir together the milk and vinegar and set aside for 5 to 10 minutes. You'll notice the milk may start to look a little curdled, which is what we're going for.
5 Beat together the sugar, oil, and vanilla: In the bowl of a stand mixer fitted with the paddle attachment (or using electric hand beaters), beat the oil, sugar, and vanilla extract until combined, about 1 minute. The mixture will be granular and look like wet sand.
Slowly add the flax egg mixture, beating well until combined. Scrape down the sides of the bowl as needed.
6 Beat in the dry ingredients: At low speed, slowly add the dry ingredients in four additions, alternating with the milk mixture, until the flour and milk are fully incorporated.
The batter should be thin enough that it slips off the paddle or beaters; if it's too thick or chunky, add additional nondairy milk 1 tablespoon at a time, until the batter is pourable.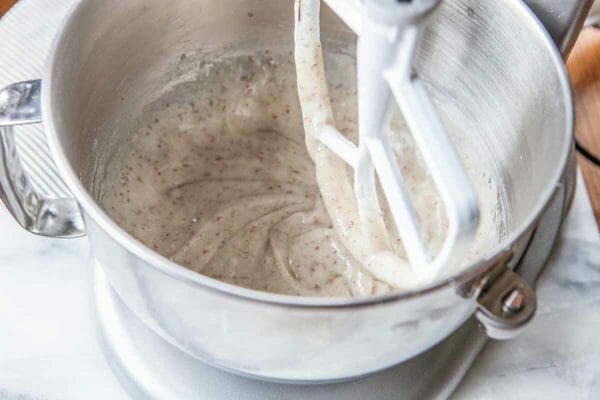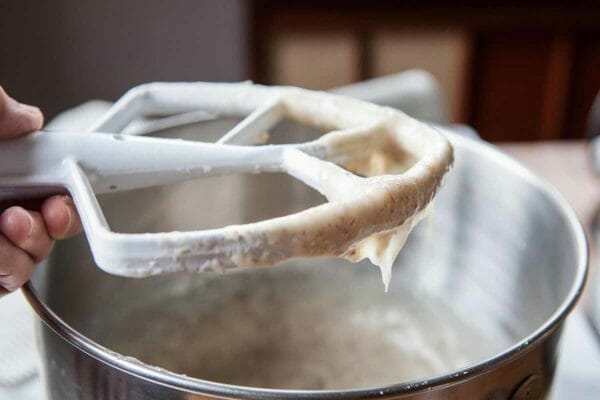 7 Rest batter: Place the bowl, uncovered, in the refrigerator for 15 minutes to  help sufficiently hydrate the starches and gums in the batter.
8 Preheat the oven to 350°F while the batter is resting.
9 Spread batter into pan: Transfer the batter to the pan and use a silicone spatula or wooden spoon to spread it evenly.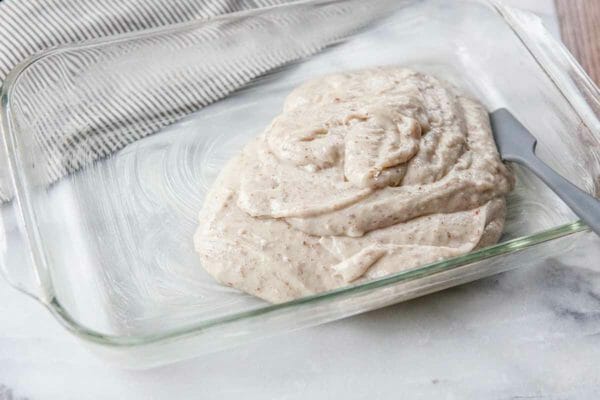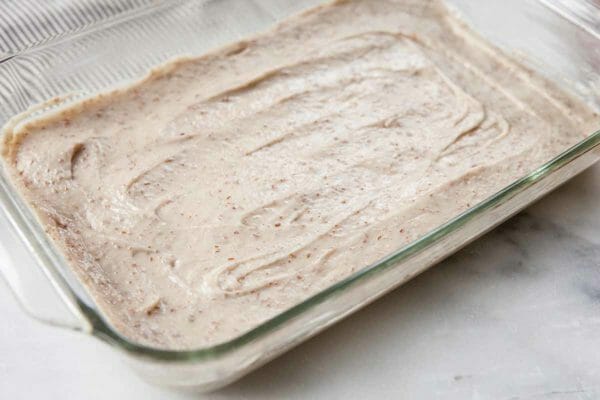 10 Bake for 35 to 40 minutes, or until a toothpick comes out clean and sides of the cake are pulling away from the pan just a bit.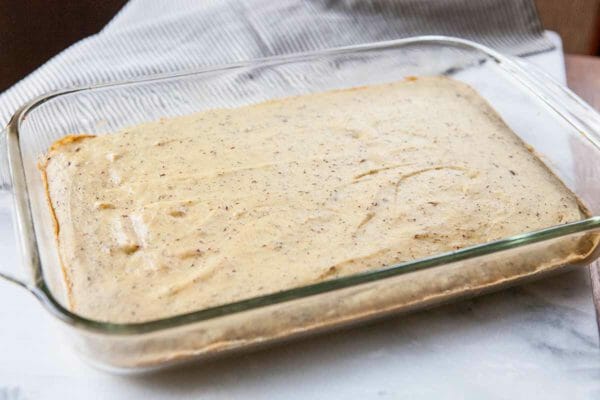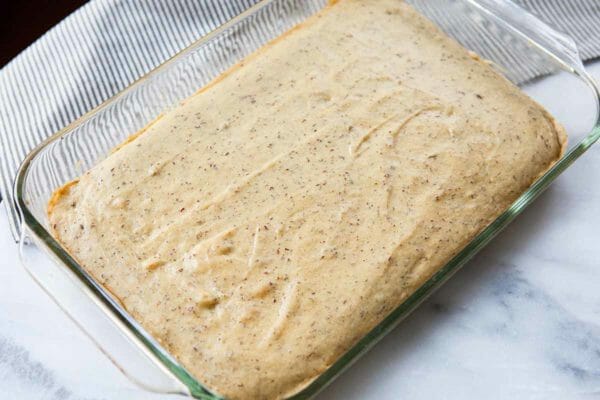 11 Cool: Allow the cake to cool completely in the pan before frosting, at least 90 minutes.
12 Make the Vegan Chocolate Fudge Frosting: Prepare the frosting as directed in the recipe.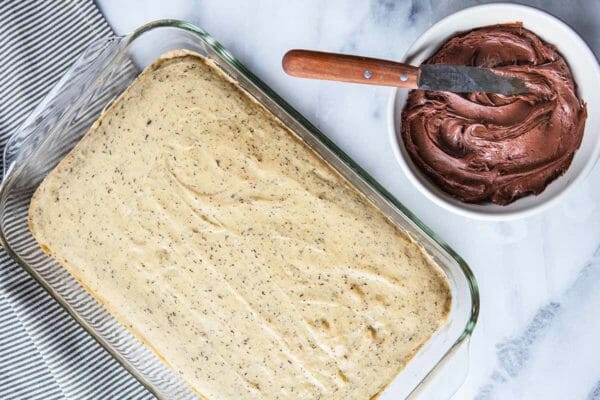 13 Frost the cake: Spread the frosting on top of the completely cooled cake. Decorate with sprinkles, if desired, and serve.
The cake is best enjoyed the day it's made. If you have leftovers, cover and store at room temperature for up to 2 days.